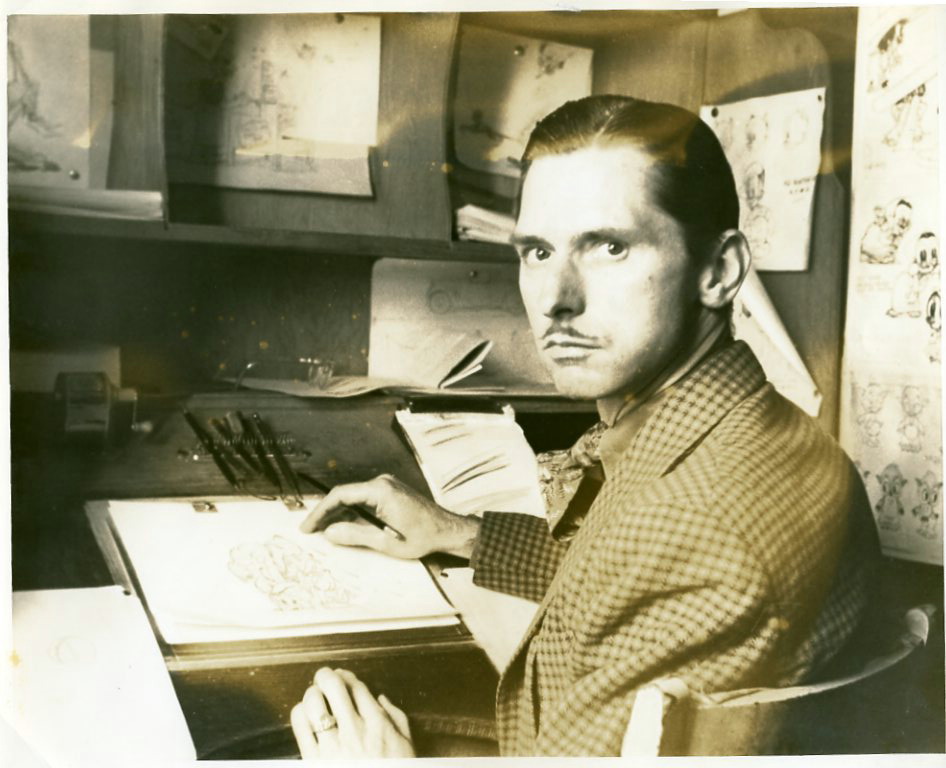 I just found
this very aptly named website
dedicated to the career and work of Ken Harris. The URL 'masteranimator' pretty much says it all. Best known for his work with Chuck Jones while at Warner Bros., Ken also worked on various projects for Hannah Barbera, MGM, and later worked with Chuck Jones again on the classic animated production of
How the Grinch Stole Christmas!
after Jones "
left
" Warner Bros.
In the middle there somewhere is time that Ken Harris spent working for Richard Williams on such projects as the title sequences for
Return of the Pink Panther
, Williams' animated production of
Scrooge
, and the mysterious and storied Williams feature production
The Thief and the Cobbler
. There are lots of little goodies to be found including
cycles from

Thief
animated by Harris, and
models sheets
from various productions including some for the characters
Pussyfoot
and
Marc Antony
from the 1951 classic
Feed the Kitty
.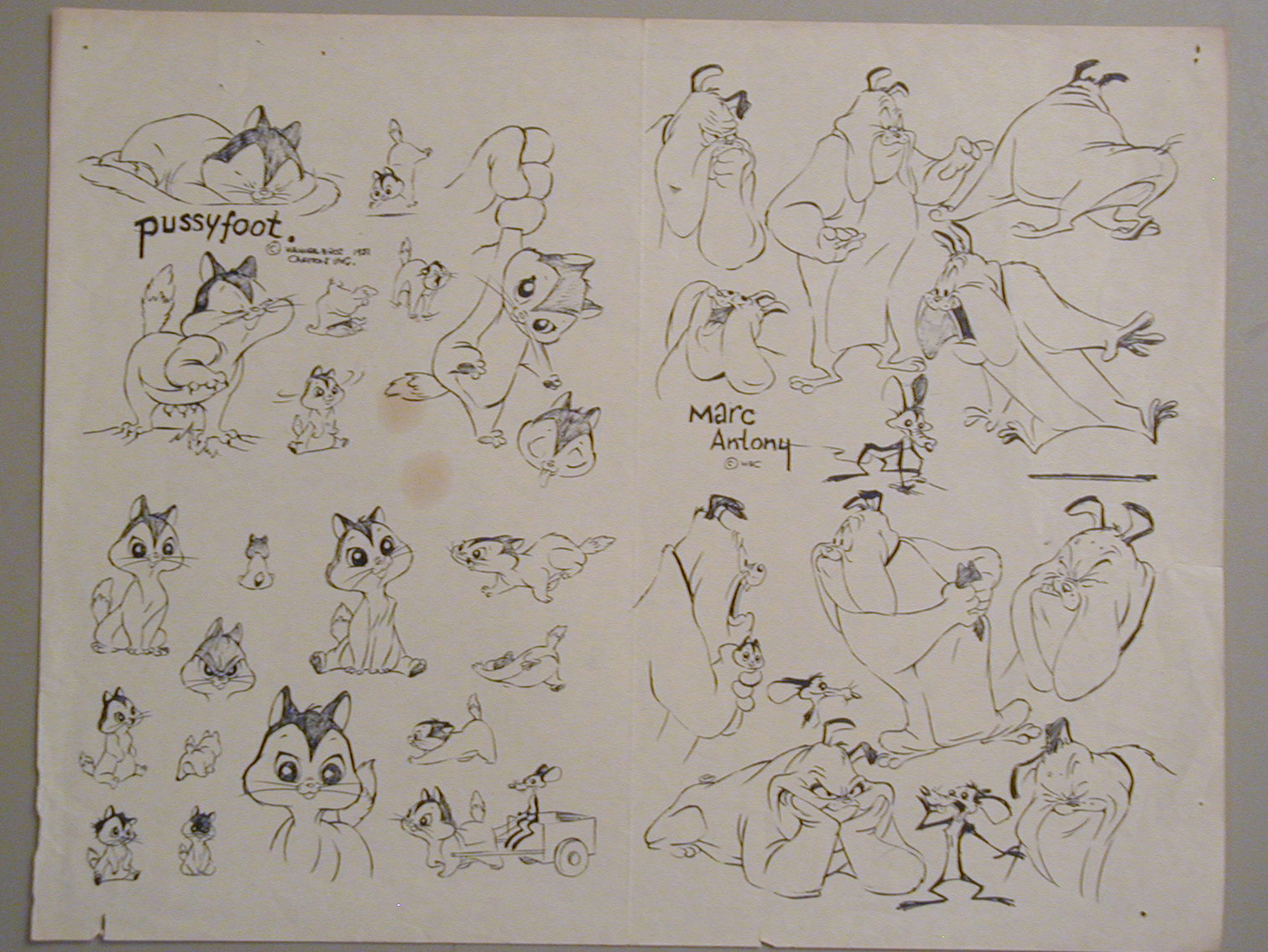 click to enlarge

I find his time working with Williams particularly meaningful since some of the the tutelage that Harris offered Williams and others at Williams' animation studio ended up inside the Williams' animation how-to
The Animator's Survival Kit
.
While the layout of the site is bare-bones and very basic, there are a lot of wonderful nuggets of animation greatness to be found. Special thanks to Animation Mentor student Jeff Weidner for having the link included on
his blog
. Also, while googling stuff for this post I came across Kevin Lanley's blog
Cartoons, Models Sheets, & Stuff
which has many, many samples of great stuff from the past, so check it out.
Wow this post is turning into a real link-o-rama so I'll just rap it up on a good, solid note...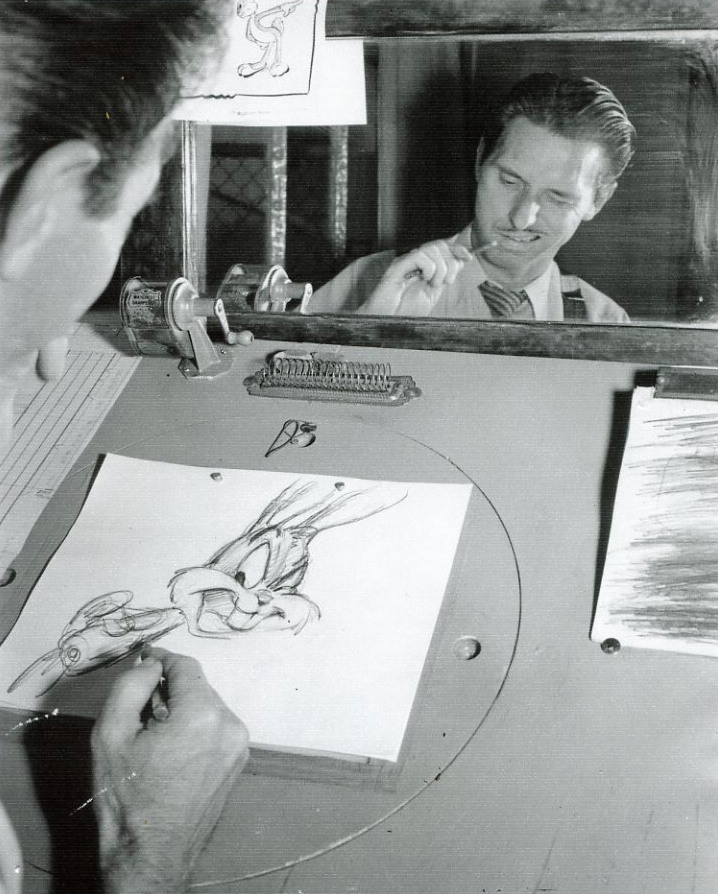 The quote found on the front page of
www.masteranimator.com
much sums it up:
"He was a master animator, a virtuoso... Ken Harris did it all."
- Chuck Jones
And we are all the richer for his contribution.
-e